Messing With Jeff's Car
Saturday 19 June 2004

On June 19, a number of us met up for dinner at El Rodeo and hanging out at Jeff and Erin's house. Jeff left his car at Josh's house, carpooling with Shawn and Carey. Jeff didn't return for his car, and remembered it that night, where he decided to just walk over and pick it up the next day. This also happened to be the one time Jeff failed to lock his doors.

Marie and Josh proceeded to draw a number of cartoons for Jeff, each one about burping, and tape them inside his car, with Carey assisting. In a more sinister move, they kidnapped his beloved car hedgehog-potato, Punky Tater, leaving hostage photos.

Soon after, the li'l hedgehog escaped his captors and did some traveling, even going so far as to establish a LiveJournal of his adventures. He's since returned home.


Looking into Jeff's car. Six of our drawings can be seen.

Photo Credit Josh Gulch
A view into the passenger seat. A hedgehog notice hangs in the top left.

Photo Credit Josh Gulch
To the front. The hostage photos can be seen rolled up in the overhead compartment.

Photo Credit Josh Gulch
"Sir Belchalot" hangs in the back window.

Photo Credit Josh Gulch
The Artwork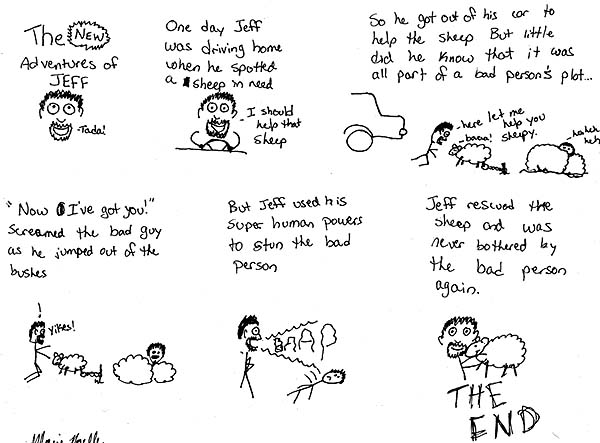 "The New Adventures of Jeff," by Marie.
The old adventure is here.
Hung on driver's door.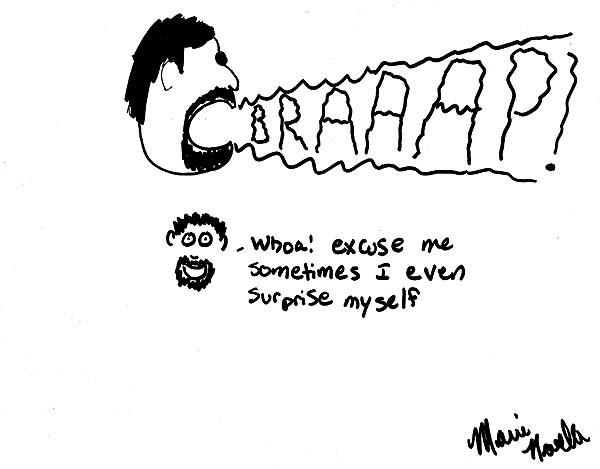 "Jeff's Surprise," by Marie.
Hung from rearview mirror.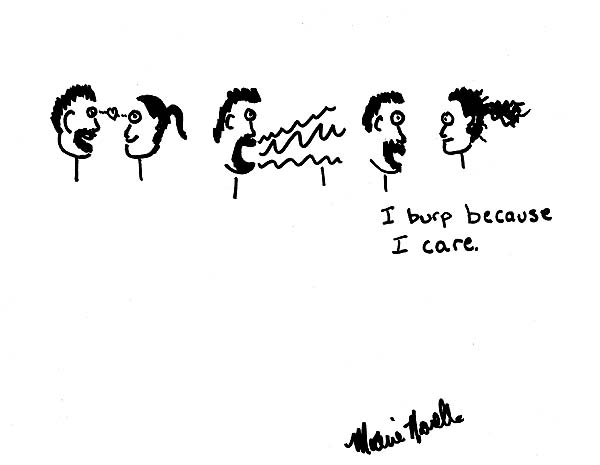 "Jeff and Erin," by Marie.
Hung on passenger's door.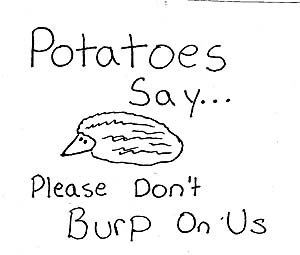 "Punky's Request," by Marie.
Hung from Punky's overhead bay.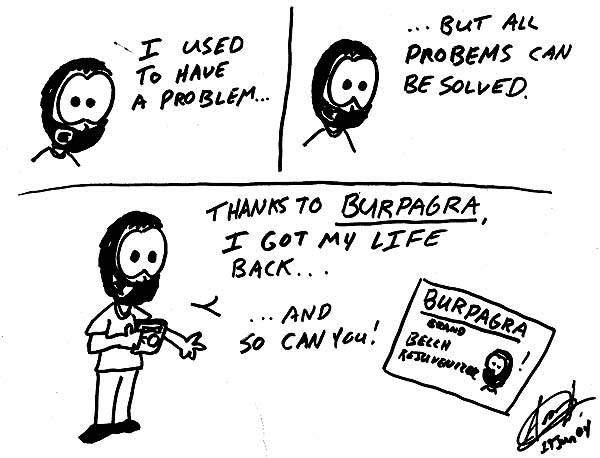 "Burpagra Advertisement," by Josh.
Hung on windshield.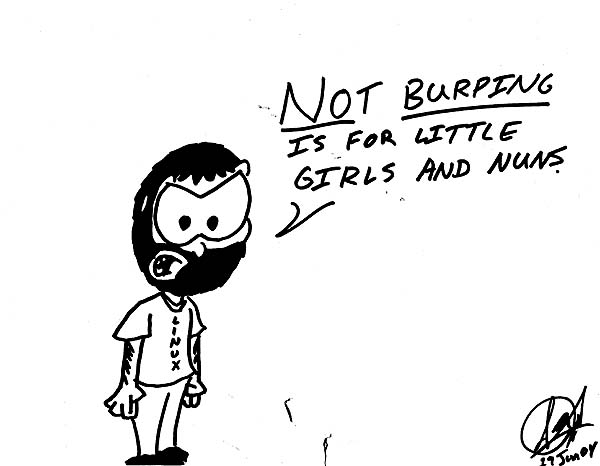 "Those Who Burp Not," by Josh.
Hung from back door window, driver's side.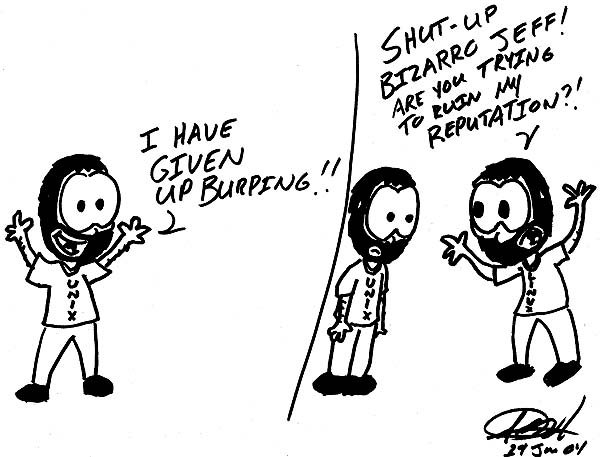 "Bizarro Jeff," by Josh.
Hung on back door, passenger's side.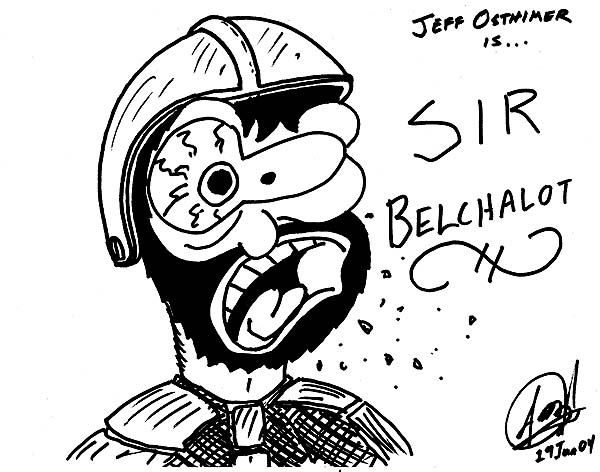 "Sir Belchalot," by Josh.
Hung from rear window.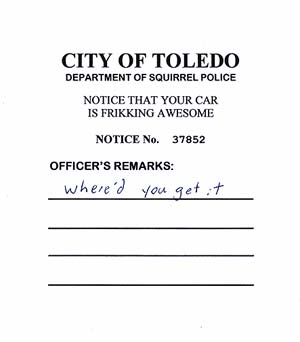 This citation from the Department of Squirrel Police
was left on the windshield.